Desert Escapes of California & Arizona 2022 End Tucson Small Group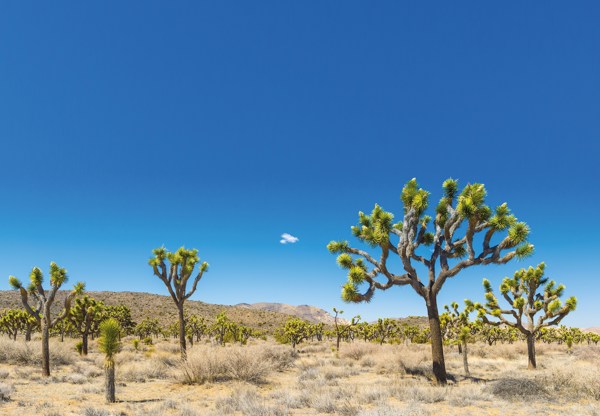 Desert Escapes Of California & Arizona 2022 End Tucson Small Group
Enjoy the best of the desert and its delicacies in this 8-day guided tour through California and Arizona. See Palm Spring's ritzy homes, where Hollywood legends, such as Frank Sinatra, used to live on a mid-century architecture tour. Take the world's largest rotating tram car to the top of Mt. San Jacinto State Park, where you'll enjoy breathtaking views of the city and desert below. In Phoenix, meet a chef for a tour of the local farmer's market, then enjoy the fruits (and vegetables) of your labor during a cooking demonstration and Southwestern food feast. Just outside of Tucson, travel to Tombstone, where a Local Expert will show you a once-bustling town from the real Wild West. In Saguaro National Park, you'll watch the sun set over the desert, then join an astronomer to gaze at the stars through the largest moving compound telescope in the world.
Choice Highlights
Choose between two carefully selected activities
Scottsdale: Choose to visit the Museum of the West in Scottsdale.
Scottsdale: Choose a small-group tour of Old Town Scottsdale while taking a cruise on a golf cart.
Well-being
: Enjoy the comfort of Insight's luxurious, air-conditioned, 40-seat coach with double the standard legroom and onboard washroom. Our customized luxury coaches are sanitized before the start of your tour and are maintained to very high standards. Physical distancing measures have been implemented on our customized luxury coaches.
: Experience enhanced hygiene protocols to align with the latest guidance following COVID-19. All Travel Directors, Well-Being Directors and Drivers have completed training in enhanced well-being and hygiene protocols.
: Our Well-Being Directors take a proactive approach to your welfare ensuring all well-being regulations are met (available on tours with 21 or more guests).
: Hand sanitizer is freely available on board for you to use throughout the day.
: We only work with establishments we are confident will consistently adhere to our high well-being standards, which include hotels, restaurants and sight-seeing venues.
Summary
: Ride the Palm Springs Aerial Tram • Visit Joshua Tree National Park • Journey across Mt. Jacinto State Park • Experience the Heard Museum • See Saguaro National Park • Tour historic Tombstone
Travel Director
: "It's magical to see how a group of guests come together over the course of our trip. I can always tell when that's happening because they start planning their own 'post-arrival' activities before the travel day has finished."
Authentic Dining
Palm Springs: Meet your Travel Director and fellow travellers at 18.00 for a Welcome Dinner.
Palm Springs: Enjoy the distinct flavours of the California dessert as you dine at a local restaurant that showcases the best this region has to offer.
Scottsdale: Get to know the authentic flavours of this region as you head to a cooking demonstration and hands-on experience. You'll learn to cook classic Southwestern and Mexican staples such as enchiladas, spicy meat dishes and Spanish rice. Once you've learnt from the expert, you'll indulge in your tasty masterpiece.
Tucson: Tucson is known for its farmer's markets, annual food festivals and fairs that specialise in southwestern cuisine. Meet a Local Expert who will guide you through the city on a Foodie Tour, which will be included as your lunch.
Tucson: Later this evening, toast to your travels with new friends at your Celebration Dinner before parting ways the following day.
Dining Summary: 7 Breakfast (B), 4 Dinner with Wine (DW), and 1 Lunch (L)
Insight Experiences
Palm Springs: Learn about those who have shaped the landscape of Palm Springs as a history and architectural expert takes you on a mid-century architecture tour in this desert oasis.
Scottsdale: Later, meet with the chef of this evening's experience for a charming walk through the stalls of the Old Town Farmers Market.
Tombstone: In the morning you'll make your way to historic Tombstone, where a guided tour will introduce you to the once bustling boomtown of the Wild West. The now historic site once offered much-needed entertainment to the many miners that spent hours underground.
Tucson: Following your meal, take the time to enjoy some stargazing after your with a professional astronomer. Look up to the stars through the largest moving compound telescope in the world, as an expert explains the science behind what you're seeing.
Top Rated Highlights
Palm Springs: Later, you'll experience the Palm Springs Aerial Tramway, the world's largest rotating tram car, as it travels over two-and-one-half miles (four kilometers) along the breathtaking cliffs and transports you to the pristine wilderness of the Mt. San Jacinto State Park. As you ascend on your 10-minute journey, the tram car rotates slowly, offering amazing vistas of the valley floor below.
Joshua Tree National Park: Your knowledgeable Travel Director will bring the park's history and geology to life.
Scottsdale: Meet a Local Expert who will take you on a guided tour of the property while telling you stories of its glitzy Hollywood history and architecture.
Scottsdale: Choose to visit the Museum of the West in Scottsdale.
Saguaro National Park: This afternoon you'll visit Saguaro National Park. Situated in southern Arizona on either side of the city of Tucson, this beautiful park seduces visitors with its wild, rugged features and striking views of the desert landscape.
Make Travel Matter
Scottsdale: Join a guided tour at the Heard Museum. The museum is dedicated to the advancement of American Indian art and the presents the stories of Nativ...
At Insight Vacations, we have been in the business of creating magical experiences for travelers for over 40 years. But for us, it's never been just a business. Travel in its truest sense - not just going to incredible places, but really connecting with them, in an authentic way - is both a joy and a personal passion, for every member of our team. Let us share that passion with you. We'll take you on an unforgettable journey. We'll immerse you in unique experiences, and we'll introduce you to am
...